Biographies
Chairperson
Me Tammy Tremblay, MSM, CD, LLM
Me Tammy Tremblay was appointed as the Chairperson of the Military Police Complaints Commission of Canada effective January 3, 2023.
Me Tremblay is a human rights lawyer and policy maker who served as a Member of the Refugee Appeal Division of the Immigration and Refugee Board of Canada before being appointed as the Chairperson of the Military Police Complaints Commission of Canada in January 2023.
Me Tremblay specializes in the intersectionality of law and social issues such as gender-based violence or the protection of individual rights. As a policy maker she has focussed on the protection of women and children, including by leading the creation of Canada's Gender-based Violence Knowledge Center and the co-development of the First Nations and Inuit and Métis Children, Youth and Families Act.
Me Tremblay spent 17 years in the Canadian Armed Forces as a military lawyer, specializing in international humanitarian and human rights law. She deployed twice to Afghanistan, serving at both ends of the spectrum of conflict: the first time supporting rebuilding efforts, including the setting up of rule of law projects; and the second time providing legal support to the Special Forces. She was honoured with a commendation from the Afghan Independent Human Rights Commission for negotiating an arrangement between Canada and Afghanistan for the monitoring of transferred detainees. She was further honoured with a commendation from the Afghan Ministry of the Interior for her contributions to Justice sector reform in Afghanistan.
Me Tremblay represented Canada at the United Nations as a military expert and was awarded the Meritorious Service Medal by the Governor General in recognition of her outstanding contribution and guidance to the Office of the Special Coordinator on Improving United Nations Response to Sexual Exploitation and Abuse.
Me Tremblay graduated from the Law Faculty of Université de Montréal in 1996, was called to the Québec Bar in 1998 and holds a Master of Laws from the Academy of International Humanitarian Law and Human Rights in Geneva, Switzerland. She is an active community volunteer in groups supporting women, Veterans, and the unhoused community.
Commission Members
Ron Kuban, Ph.D.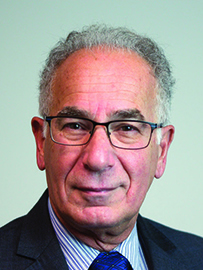 Ron Kuban was appointed as a Commission Member in May 2018.
Ron Kuban is a graduate of the Royal Military College, at Kingston, Ontario. He completed his M.Ed. and Ph.D. at the University of Alberta. His employment history of over 47 years, includes the public sector – in the service of Canada and Alberta, and the private sector where he operated a consulting company focusing on emergency/crisis management.
Dr. Kuban has held numerous senior positions of responsibility, both paid and voluntary. The former include service as a commissioned officer in the Canadian Army, a Commissioner on the Edmonton Police Commission, a Member of the Parole Board of Canada, and currently as a Member of the Alberta Social Services Appeals Board.
For the last 30 plus years, he has served extensively as a volunteer on numerous Boards and organizations from local and provincial to national level. He was awarded a number of awards for his contribution to community policing, emergency preparedness and community building. Aside for his military medals, he was also awarded the Queen's Golden and Diamond Jubilee medals, as well as the Alberta Centennial Medal. Ron has published extensively on various topics from emergency management to community issues. He continues to engage in and contribute to community issues.
Chief Peter Lambrinakos, O.O.M.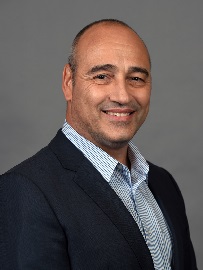 Peter Lambrinakos was appointed as a Commission Member in June 2023.
In 2015, Peter Lambrinakos was sworn in as VIA Rail Canada's first Chief of Police and Corporate Security. He created the VIA Rail Canada Police Service, Canada's first railway police dedicated to intercity passenger rail connecting 400 communities over a network of 12,500 kilometres.
Peter Lambrinakos began his policing career in 1989 with the Montreal Police Service as a frontline patrol officer. He went on to lead high-profile investigations within the Street Gang and Organized Crime Units. In 2007, Peter Lambrinakos created and became the first commanding officer of the Montreal Police Metro Unit, adding a permanent police presence in North America's third busiest rapid transit system. In 2008, he served as the Commanding Officer of the Criminal Investigations and later in 2011 was appointed as Deputy Chief of the Organized Crime Division.
In 2012, Peter Lambrinakos became Chief of the Major and Economic Crimes Division, leading the Homicide, Sexual Assault, Child Sexual Exploitation, Robbery, Arson and Fraud units. During this period, he formed the 'Serial Crimes Investigation Management Structure,' reformed the 'Hostage Rescue and Barricaded Persons Command Teams,' and developed Montreal's 'Mass Fatality Response Plan.' He led the investigation, global search, and capture of murderer Luka Magnotta.
In 2013, Peter Lambrinakos was chosen as Chief of Intelligence. He was responsible for the Criminal Intelligence, National Security Liaison, Human Source, and Witness Protection Units, and the management of the Automated Criminal Intelligence Information System. He was a member of the Police Counter-Terrorism Management Structure in Quebec mandated to prevent terrorist incidents, assess threats, identify potential targets and ensure response capacity.
Chief Lambrinakos was invested as an Officer of the Order of Merit of the Police Forces by the Governor General of Canada in 2021. He is also the recipient of the Police Exemplary Service Medal. Peter Lambrinakos holds a Bachelor of Commerce degree with a major in Economics from McGill University.
In addition to his extensive policing and corporate security background, Peter Lambrinakos has presented nationally and internationally on leadership, law enforcement, and transportation security. He presently serves on the Board of Directors for Operation Lifesaver Canada and St. John Ambulance Canada, Quebec Council.
Bonita Thornton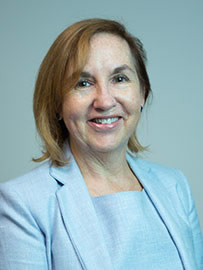 Bonita Thornton was appointed as a Commission Member in March 2018 and assumed the role of Interim Chairperson from October 5, 2021 to January 2, 2023.
Ms. Thornton is a lawyer, adjudicator, manager and military veteran with extensive government and regulatory experience in administrative and criminal law. She is also a Board Member with the Health Professions Appeal and Review Board. Ms. Thornton previously led the Investigations Department at the Law Society of Ontario and the College of Physiotherapists of Ontario.
Ms. Thornton worked for twelve years as a lawyer and officer with the Office of the Judge Advocate General, Canadian Armed Forces (retired rank of Commander). From 2006 until 2012, she held the position of Assistant Judge Advocate General, Central Region, where she oversaw five legal offices across Ontario and provided advice and training to military commanders, police and personnel on a broad spectrum of legal and operational issues. She was deployed to Afghanistan in 2008‑2009 as the senior legal advisor to the Canadian Task Force in Kandahar.
Ms. Thornton has lived and worked across Canada. She graduated from Queen's Law School in 1997 and was called to the Ontario Bar in 1999. Ms. Thornton has received the Queen Elizabeth II Golden Jubilee Medal, Queen Elizabeth II Diamond Jubilee Medal and 125th Anniversary of the Confederation of Canada Medal for her contributions to Canada and her community.
Date modified: